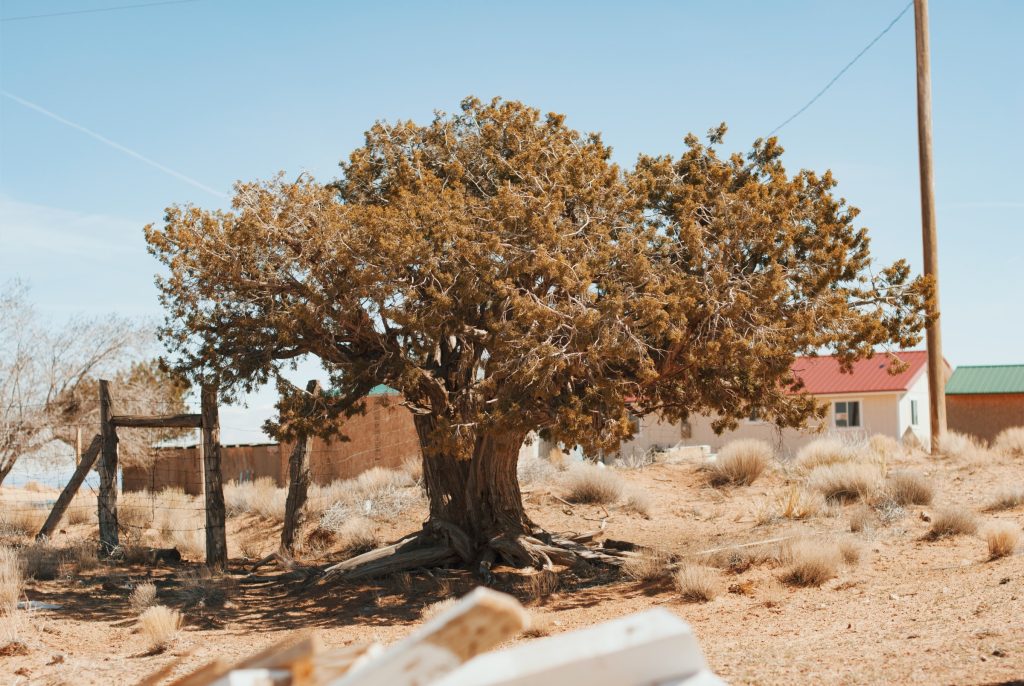 Navajo Nation Mission Trip
Join the diocesan mission trip to
the Navajo Nation in June.
The Diocese of Joliet will resume its U.S.
mission program in June with a two-week
trip to the Navajo Nation located near
Chinle, Arizona.
The June 4-17 trip will focus on
construction projects for residents of the
reservation, with volunteers helping with
such jobs as framing a house, tearing down
dilapidated buildings, repairing fencing, etc.
"It's not just going to work for the people,
but to be with them and experience their life
and culture," said diocesan missions
coordinator Bruce Carlson.
The diocese has organized mission trips to
the reservation since 2002, but paused the
annual expeditions during the past two years
because of the ongoing coronavirus
pandemic.
Informational meetings on the trip will be
held on Jan. 4 and 12 at the Blanchette
Catholic Center, 16555 Weber Road, Crest
Hill, Illinois. For more information, email
bcarslon@dioceseofjoliet.org or call 815-
221-6256.

Únase al viaje misionero diocesano
a la Nación Navajo en junio
La Diócesis de Joliet reanudará su programa
misionero en los Estados Unidos en junio
con un viaje de dos semanas a la Nación
Navajo ubicada cerca de Chinle, Arizona.
El viaje del 4 al 17 de junio se centrará en
proyectos de construcción para los
residentes de la reserva, con voluntarios que
ayudarán con trabajos como enmarcar una
casa, derribar edificios en ruinas, reparar
cercas, etc.
"No solo va a funcionar para la gente, sino
también estar con ellos y experimentar su
vida y cultura", dijo el coordinador de
misiones diocesanas Bruce Carlson.
La diócesis ha organizado viajes misioneros
a la reserva desde 2002, pero detuvo las
expediciones anuales durante los últimos
dos años debido a la pandemia de
coronavirus en curso.
Las reuniones informativas sobre el viaje se
llevarán a cabo el 4 y 12 de enero en el
Blanchette Catholic Center, 16555 Weber
Road, Crest Hill, Illinois. Para obtener más
información, envíe un correo electrónico a
bcarslon@dioceseofjoliet.org o llame al 815
-221-6256.