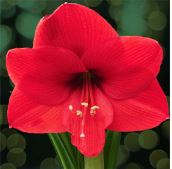 CCW Fundraiser
St. Matthew CCW Holiday Fundraiser – Beautiful Amaryllis and Paperwhites bulbs make perfect gifts for the Christmas
holidays or for your own home. Kits include bulb, soil disc, and burlap bag with gift tag. Bulbs will bloom in 4-8 weeks.

Support CCW and its many good works. CCW receives the profit.

Simple – Order online and have it shipped directly to you or a loved one
or friend. $6 shipping fee regardless of size of order.

http://StMatthewCCW.fpfundraising.com

The Holiday Program will run October 18, 2022, through December 15, 2022. Orders ship at the beginning of November.
Shipping begins in time for Christmas if ordered by December 1.